Forge Precision Co.
Since 1968, Forge Precision Co. has been known for its experience and expertise in the machining of prototype and production parts for the military, transportation and off-highway industries. These parts include off-highway axles for military vehicles, steering components, differential housings, cage bearings, pistons, railcar components, fabricated machine weldments, and semi-trailer components. We utilize CNC machining centers, CNC lathes, and manual toolroom equipment. All parts are inspected with laser scanning or stationery CMM's.
Forge Precision Co. can always meet the capacity for our customers' while working 24/7 in three manufacturing plants totaling 80,000 square feet.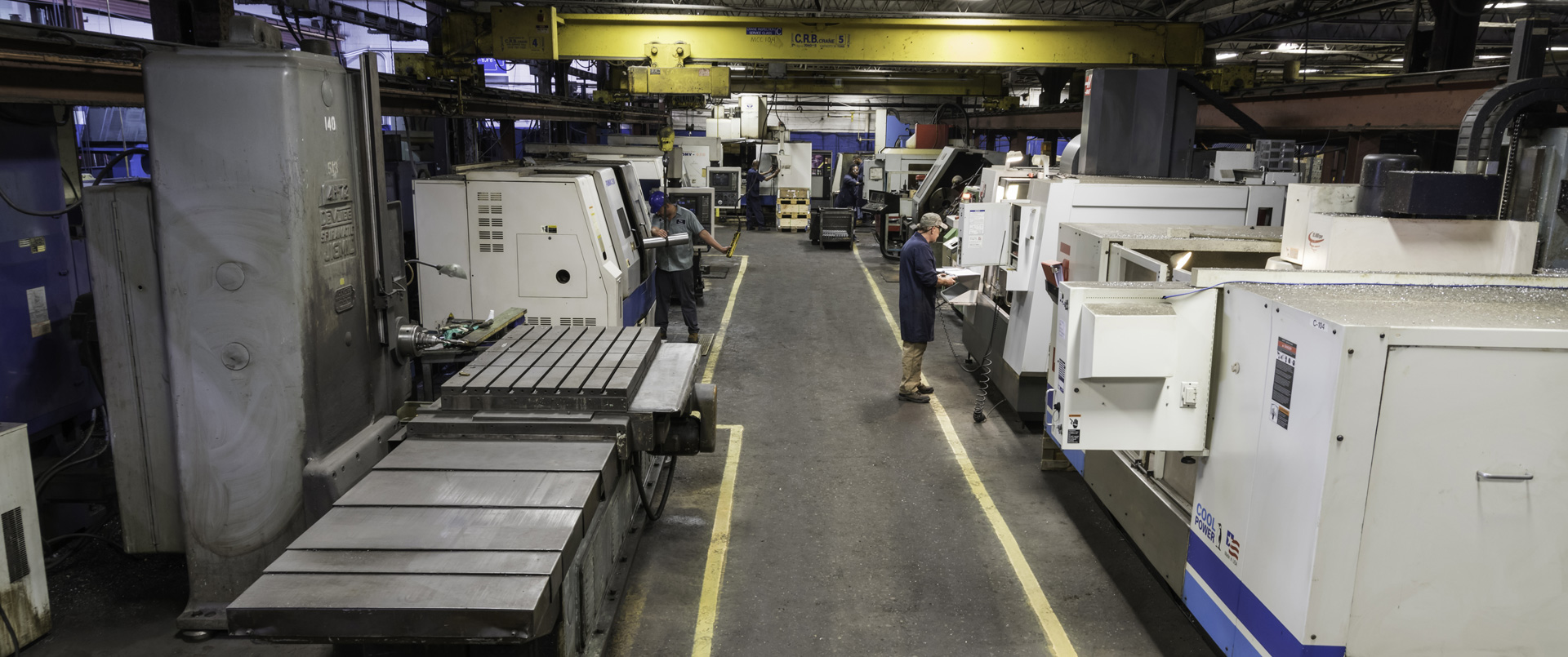 Quality Workmanship
Forge Precision is a leader in producing prototype and production parts to the Forging and Casting industries. With more than 20 CNC lathes and machining centers Forge has an outstanding reputation for quality workmanship and customer satisfaction. Forge is always ready to provide exceptional service and products to its customers.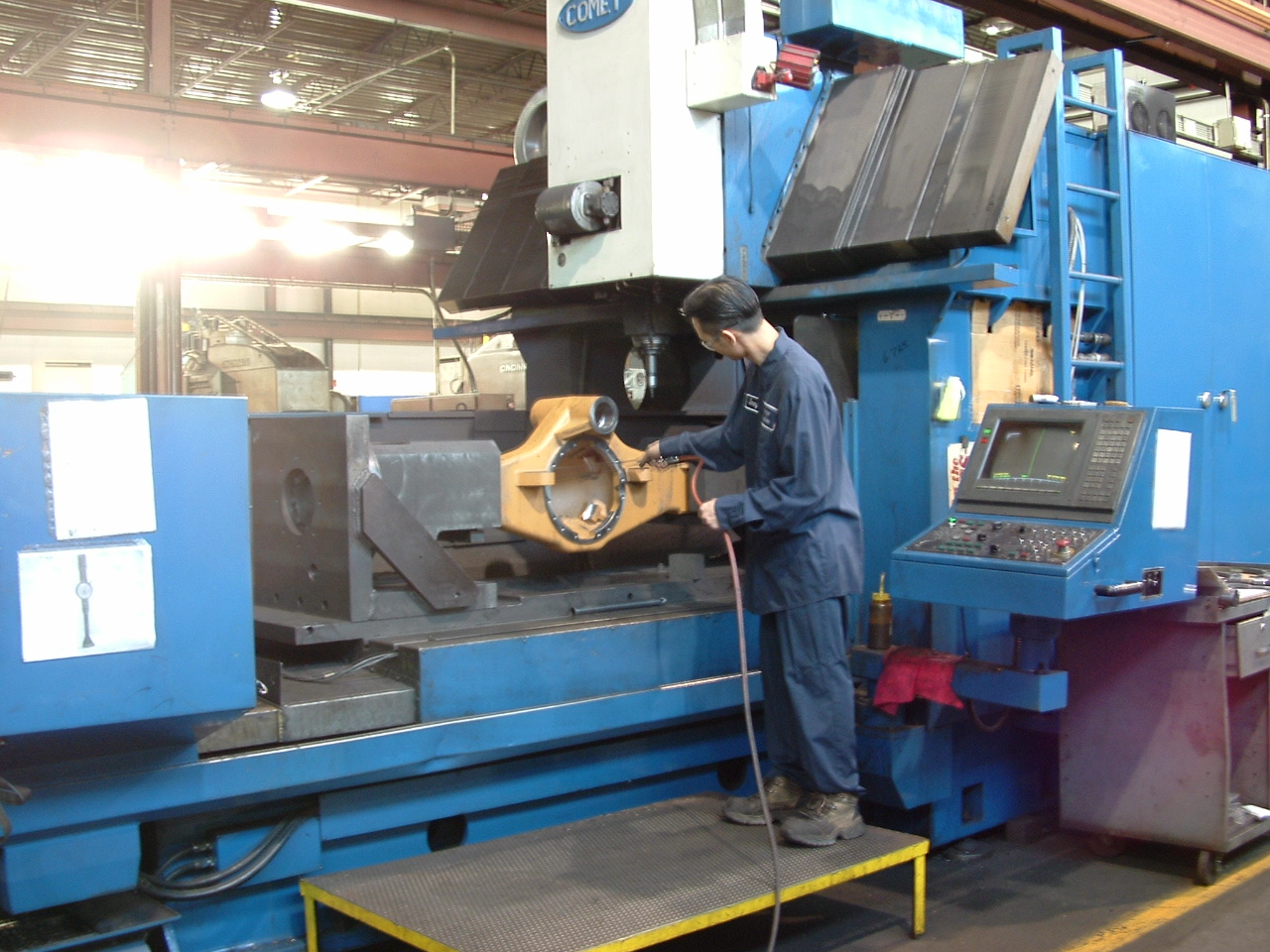 Quality Assurance
Forge Precision Co. prides itself on its continuous improvements to quality workmanship and customer satisfaction. Since 1998, Forge has continued its pursuit of quality excellence through certification to the ISO 9001-2015 standards. Our Quality Assurance Staff are fully trained in all Quality Assurance Procedures and Measuring Techniques. Utilizing the latest PolyWorks inspection software and Coordinate Measuring Machines. Forge has an outstanding reputation for Quality Products to the Transportation, Off-Highway and Mining Industries.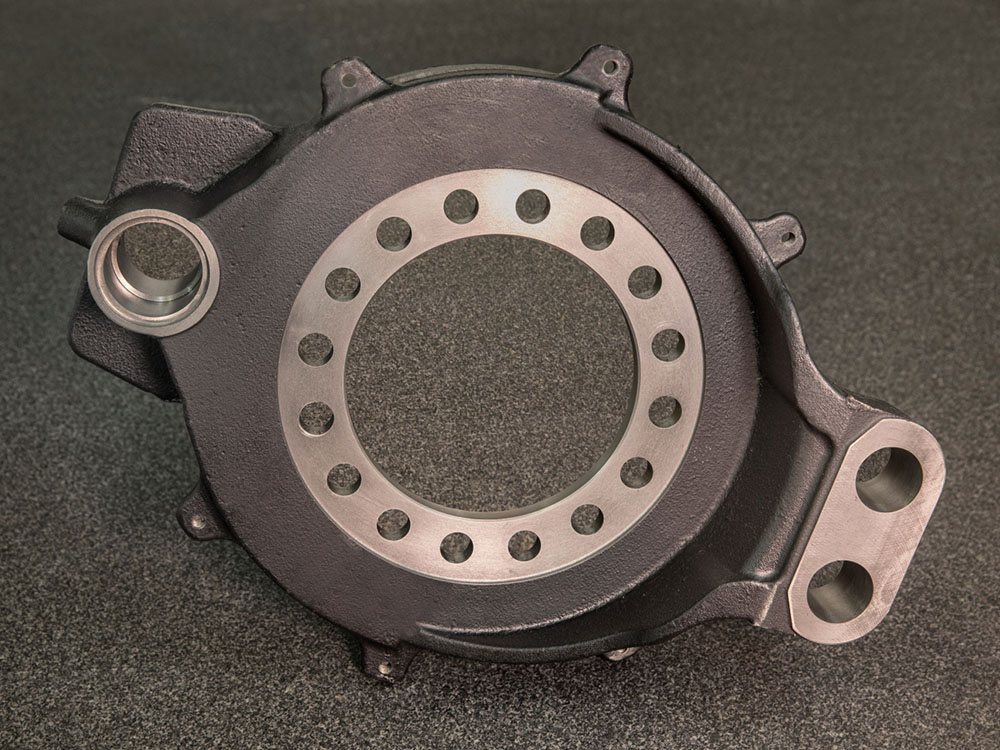 FORGE PRECISION CO. EQUIPMENT LIST
CNC MACHINING CENTERS
(1x) MITSUI SEIKI – Horizontal Machining Center w/pallet changer. 35″ x 22″
(1x) MORI-SEIKI – Horizontal Machining Center w/pallet changer. 30″ x 30″
(1x) DAEWOO – Horizontal Machining Center w/pallet changer 29″ x 29″
(1x) MAZAK – CNC Machining Center w/Mazatrol Control. 48″ x 26″ table size, 39″ x 27″ table travel
(1x) DAEWOO – Vertical Machining Center w/Fanuc 18-m Control. 55″ x 27″ table size 50″ x 25″ table travel
(1x) EXCEL – Vertical Machining Center w/Fanuc 21-M Control. 42″ x 19″ table size 38″ x 19″ table travel
(1x) FADAL CNC Machining Center w/88 Control. 48″ x 20″ table size 40″ x 20″ table travel
(1x) FADAL CNC Machining Center w/88 Control. 36″ x 16″ table size 30″ x 16″ table travel
(1x) YCI SUPERMAX Machining Center MAX-1 w/full 4th Axis & Fanuc Controls. Table size 36"x13" 23″ x 15″ table travel
VERTICAL TURNING LATHE (VTL)
(1x) TOS – CNC VERTICAL TURRET LATHE 65″ Swing
(1x) SHIBAURA 63" swing electrical tracing
GRINDING EQUIPMENT
(1x) PARKER MAJESTIC 6″ X 18″ Surface Grinder
CNC LATHES
(1x) MORI SEIKI Turret Lathe w/Fanuc control. 20″ swing & tail stock
(1x) DAEWOO CNC Lathe w/Fanuc 18T control. 24" swing & tail stock
(1x) MORI SEIKI CNC Lathe SL-25 w/Fanuc MF-T4 control. 14" swing
(1x) JONES & LAMSON CNC Lathe w/Dynapath controls 32" swing
(1x) MIYANO LE31 Turning Center Fully Automated. 40H.P. fully programmable tail stock
(1x) HYUNDAI HIT-185 Turning Center 17″ swing, max turning length 20" fully programmable tail stock
(1x) DAEWOO CNC Turning Center- Puma 350A w/FANUC 18TC Control 15″ chuck max turning diameter 22"
MILLING MACHINES
(2x) BRIDGEPORT Vertical Mills 9"x42" table
(1x) ACER Vertical Mill 9″ x 42″ table
SAWS
(2x) TSUNE Production Bar Feed Saws 1.5″ & 3″ Diameter Capacity
(2x) Automatic Chamfer Machines